COUNTRY TIME Pink Lemonade Powdered Drink Mix, 14 oz. Pouch (Pack of 15)
COUNTRY TIME Lemonade is the perfect balance of tartness and sweetness, offering the flavor you love in a bulk format that makes preparation easy. Take these easy-to-use pouches and prepare refreshing beverages for large events, parties, and more, with each making 2 gallons.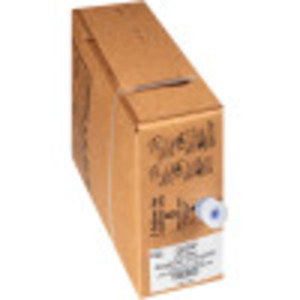 Kool-Aid BIB Concentrate - Blue Raspberry Lemonade, 3 gal.
KOOL AID Bag-in-Box concentrate for frozen beverages offers operators the opportunity to expand their frozen drink offerings with a brand people trust and enjoy. The Bag-In-Box concentrate format offers no hassle compatibility with most auto-fill Granita machines - just hook up to the machine and you are good to go with over 15 servings of flavorful KOOL-AID slushies!
Kool-Aid Green Apple Powdered Drink Mix, 21.8 oz. Pouch (Pack of 15)
There are so many ways to love Kool-Aid, so enjoy the refreshing taste of Green Apple in every glass. Mix by the bottle or pitcher; just add convenient packets' powder to water to make 2 gallons. This pouch gives you flexibility in how you want to use the product, with options ranging from traditional Kool-Aid beverages to frozen drinks to an ingredient for inventive desserts.